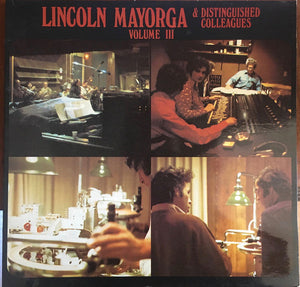 The copy we are selling is similar to the one pictured above.
Sonic Grade
Side One:
Side Two:
Vinyl Grade
Side One: Mint Minus Minus
Side Two: Mint Minus Minus
An excellent Limited Edition Sheffield Lab Direct Disc pressing with Double Plus (A++) sound or close to it from first note to last
Side one has energy and presence that just jumps right out of your speakers (and side two is not far behind in all those areas) - this is but one of the qualities that separates the truly Hot Stampers from the pack
Many copies of this album tend to sound a bit thin and somewhat bright - on this copy, the sound is rich, full, and tonally correct from top to bottom (particularly on side one)
100% Money Back Guarantee on all Hot Stampers
FREE Domestic Shipping on all LP orders over $150
Vintage covers for this album are hard to find in exceptionally clean shape. Most of the will have at least some amount of ringwear, seam wear and edge wear. We guarantee that the cover we supply with this Hot Stamper is at least VG
---
What do Hot Stampers give you for this album? It's very simple. Most copies of this album are slightly thin and slightly bright. They give the impression of being very clear and clean, but some of the louder brass passages start to get strained and blarey. This copy is rich and full. The sound is balanced from top to bottom. You can play it all the way through without fatigue.
Trumpets, trombones, tubas, tambourines, big bass drums -- everything has the true tonality and the vibrancy of the real thing. The reason this record was such a big hit in its day is because the recording engineers were able to capture that sound better than anybody else around at the time.
That's also the reason this is a Must Own record today -- the sound holds up, and there are not many audiophile recordings you can say that about.
Just listen to the astoundingly powerful brass choir on "Oh Lord, I'm On My Way." It just doesn't get any better than that. If ever there was a Demo Disc, this is one.
What The Best Sides Of Volume III Have To Offer Is Not Hard To Hear
The biggest, most immediate staging in the largest acoustic space
The most Tubey Magic, without which you have almost nothing. CDs give you clean and clear. Only the best vintage vinyl pressings offer the kind of Tubey Magic that was on the tapes in 1974
Tight, note-like, rich, full-bodied bass, with the correct amount of weight down low
Natural tonality in the midrange -- with all the instruments having the correct timbre
Transparency and resolution, critical to hearing into the three-dimensional studio space
No doubt there's more but we hope that should do for now. Playing the record is the only way to hear all of the qualities we discuss above, and playing the best pressings against a pile of other copies under rigorously controlled conditions is the only way to find a pressing that sounds as good as this one does.
Good Music On An Audiophile LP, How About That?!
The clarity and undistorted sound of all the instruments is off the charts. The beginning of That Certain Feeling is so warm and smooth it makes the hard, typical copy sound like crap.
When we dropped the needle on You Are The Sunshine Of My Life we knew we had a Side Two that was something special. Immediately, we heard more LIFE and ENERGY than we had heard before. It was so spacious and transparent we felt as if we were in the studio; which is the point of listening to recording like this, isn't it?
The bass is PUNCHY and full. The saxophone solo on "Sunshine" is so breathy and textured you can hear the keys clacking as top studio cat Plaz Johnson plays his trills.
If you have another copy, listen for noticeably different sax solo performances to see if you have a different take.
What We're Listening For On Volume III
Energy for starters. What could be more important than the life of the music?
The Big Sound comes next -- wall to wall, lots of depth, huge space, three-dimensionality, all that sort of thing.
Then transient information -- fast, clear, sharp attacks, not the smear and thickness so common to these LPs.
Next: transparency -- the quality that allows you to hear deep into the soundfield, showing you the space and air around all the instruments.
Extend the top and bottom and voila, you have The Real Thing -- an honest to goodness Hot Stamper.
A Round of Applause for Sheffield
As I'm sure you've read on the site, time has not been good to the sound of the typical Mobile Fidelity record. We may have been impressed back in the day, but now it's clear their mastering approach was disastrous for most of the titles they did.
Sheffield, in this period anyway, turns out to have made some truly amazing sounding records, this one in particular, as well as the other two Mayorga titles. The Grusin is killer, and Thelma Houston too. After that their catalog is hit and miss.
But the early days at Sheffield produced some wonderful, wonderful albums.
Vinyl Condition
Mint Minus Minus is about as quiet as any vintage pressing will play, and since only the right vintage pressings have any hope of sounding good on this album, that will most often be the playing condition of the copies we sell. (The copies that are even a bit noisier get listed on the site are seriously reduced prices or traded back in to the local record stores we shop at.)
Those of you looking for quiet vinyl will have to settle for the sound of other pressings and Heavy Vinyl reissues, purchased elsewhere of course as we have no interest in selling records that don't have the vintage analog magic of these wonderful recordings.
If you want to make the trade-off between bad sound and quiet surfaces with whatever Heavy Vinyl pressing might be available, well, that's certainly your prerogative, but we can't imagine losing what's good about this music -- the size, the energy, the presence, the clarity, the weight -- just to hear it with less background noise.
A Must Own Audiophile Record
We consider this Mayorga album his Masterpiece. It's a recording that should be part of any serious popular Music Collection.
Others that belong in that category can be found here.
Side One
The Perfect Song - My Love
America
That Certain Feeling - Oh Lord, I'm On My Way
Camarillo
Side Two
You Are The Sunshine Of My Life
Le Grand Medley - Madeleine Theme, Waterfront Song, Elise Theme
From Menaggio To Bellagio
King Porter Stomp
Lincoln Mayorga
Lincoln Mayorga (born March 28, 1937) is an American pianist, arranger, conductor and composer who has worked in rock and roll, pop, jazz and classical music.
Pop music in the 1950s and '60s
Mayorga was born in Los Angeles, California, attended Hollywood High School, and trained as a classical pianist. He began working as arranger and accompanist to his high-school friends in the Four Preps, contributing one of the two piano parts on their 1958 hit "Big Man" and being known as "the fifth Prep." The group's producer, Lou Busch, helped Mayorga get a ragtime album issued in 1958, which was released under the pseudonym "Brooke Pemberton."
With Ed Cobb of the Four Preps, Mayorga also branched out into instrumental rock and roll, forming the Piltdown Men, a studio group whose "Brontosaurus Stomp" made the Billboard Hot 100 in 1960 and whose other records had greater success in the UK charts. At the same time, he and Cobb formed the Link Eddy Combo (the name taken from their names Lincoln and Ed), with musicians Al Garcia, Fred Mendoza, Vince Bumatay and Art Rodriguez. Their instrumental, "Big Mr. C," was the first single released on Frank Sinatra's Reprise label in 1961, and reached # 28 on the US R&B charts.
Mayorga and Cobb also arranged and produced the first recordings by singer Ketty Lester, including the 1962 international hit "Love Letters," which featured Mayorga's sparse piano arrangement, copied note-for-note 25 years later by Alison Moyet on her 1987 UK hit version. He was also credited with arranging Gloria Jones' original 1965 recording of "Tainted Love," and the Standells' 1966 hit single, "Dirty Water," both of which were written by Cobb.
Sessions and film work in the 1960s and 70s
As Ketty Lester's success dwindled, Mayorga increasingly worked as a session musician in Los Angeles. He worked particularly closely with singer Phil Ochs on his albums Pleasures of the Harbor, Rehearsals for Retirement, Tape from California and others, and toured with Ochs' "gold lamé suit" tour, culminating in a legendary pair of concerts at Carnegie Hall. In 1966, he became the staff pianist for Walt Disney Studios, and contributed to the soundtracks of such movies as Chinatown, Pete's Dragon, The Rose, and Ragtime. He also worked on TV series including Bonanza, Dallas, Little House on the Prairie and Highway to Heaven.
As a session musician and arranger, he worked with Frank Zappa (on the album Lumpy Gravy), Gloria Jones on her original version of Tainted Love, Sam Cooke, Dory Previn, Johnny Mathis, Barbra Streisand, Mel Torme, Andy Williams and many others. In addition, he recorded a series of ragtime albums under the name Al "Spider" Dugan.
Classical and ragtime concerts and recordings since the 1970s
In the 1970s he helped establish the audiophile record company Sheffield Lab, and set up his own label, TownHall Records, which specializes in historical reissues and comprehensive collections of jazz and classical music and is "dedicated to the concept that recordings should preserve permanently the important musical art of our time." In the late 1970s he recorded an album with Lou Busch (aka Joe "Fingers" Carr) on the Sheffield label, The Brinkerhoff Piano Company Salutes the Sentimental Sixties. Singer/songwriter Amanda McBroom teamed up with Mayorga to record two well-received albums on Sheffield, Growing Up in Hollywood Town and West of Oz. In addition he recorded the Irving Berlin Century with vocalist Margie Gibson under the Sheffield banner.
A little known fact, Mayorga also recorded a classical album with Trumpeter Jimmy Valves. The album is rare but was very well received and a pleasant listen if found. It is called The Virtuoso Trumpet and was recorded at Gold Star Studio in Hollywood, CA.
Mayorga relocated to Columbia County in New York in the mid-1980s, and has increasingly worked as a concert pianist. He has also continued to perform in concert in recent years with Bruce Belland, lead singer of the Four Preps, and has released a series of classical and heritage albums on the TownHall label.
The Moscow Philharmonic invited him to perform George Gershwin's Rhapsody In Blue and "I Got Rhythm" Variations, on their first concert devoted to American music. He has toured extensively in North America and Europe, and has collaborated with such musicians as Itzhak Perlman, Richard Stoltzman, Michael Tilson Thomas, Gerard Schwarz, and others. Mayorga has written a piano concerto, Angels' Flight, a tribute to the city of Los Angeles and the music of the cinema, which he has performed with the Henry Mancini Institute Orchestra.
-Wikipedia